Painesville, Ohio resident Jon Chapin is ecstatic about his 3.0 kW rooftop solar energy system. Chapin had his installation done in March of 2014 while the first blossoming of spring was upon us all. The squirrels were foraging for food, the grass was starting to come in, and the sun was becoming brighter and brighter. Going solar in the spring is a joyful occurrence!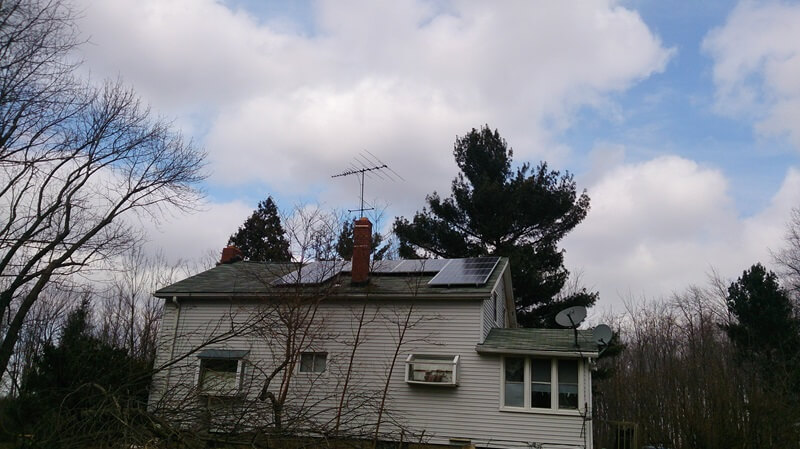 "The ideal was trying to reduce my electricity bill. I was on PIP and going through the government assistance program through social security," said Chapin. "I think a huge benefit is the environmental impact. I garden and recycle, mostly aluminum cans. I compost. I like that I am doing something good for the environment." 
Chapin's journey to go solar started with his investigations on the Internet which eventually led him to Yellowlite. Interestingly, YellowLite was the only company he went to for a quote. "I had no other quotes. I went with the first guy who knocked on the door. And that was Cody. He seemed knowledgeable enough. He did seem like he believed in the product. He was an enthusiastic guy about renewable energy. Anytime I needed anything I called him and he answered the phone."
Mr. Chapin's 3.0 kW solar energy system is powered by12 Mage Powertec 250 watt panels. He also has an SMA Sunnyboy String Inverter. His panel efficiency is 16% while his inverters are 96.5% efficiency. His solar energy system generates just north of 4,000 kWh of electricity per year. This is enough electricity to offset the burning of more than five tons of coal per year. At $0.12 a kWh that means he is saving around $480 a year off his electricity bills.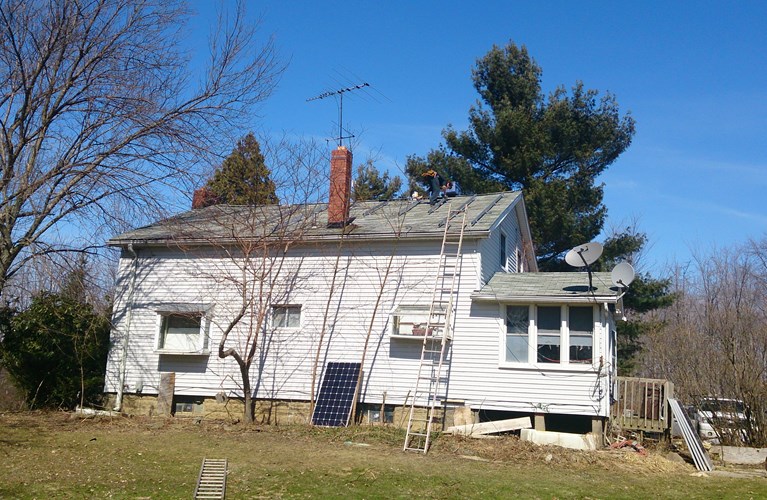 "I had problems originally with the bi-directional meter. I went around and around with CEI about that meter. Of course they didn't want to install it at first. As long as the old meter was in place they got paid for the juice I was using. YellowLite did a great job of dealing with the utility company from the city. As far as getting the permits, I didn't have to do anything. YellowLite took care of everything."
The equity that has been added to the Chapin household is approximately $9,000. It should be noted that the added equity value to your property is based on a rate of $3.11 a watt from the latest research but it is always a good idea to contact your realtor and get an appraisal.
Chapin is happy to hear that he is offsetting around two tons of coal from being burned. He is very happy he is doing something positive for the environment. "I told everyone that I got solar. The cost was good. The benefits to the environment were good."
Jon was planning on moving at some point in the future. He intends to take his panels with him if he gets another house in the area, sell the house as-is if he is moving far away. "I can always take the panels with me when I move. So I certainly intend to do it when I do move to another place."