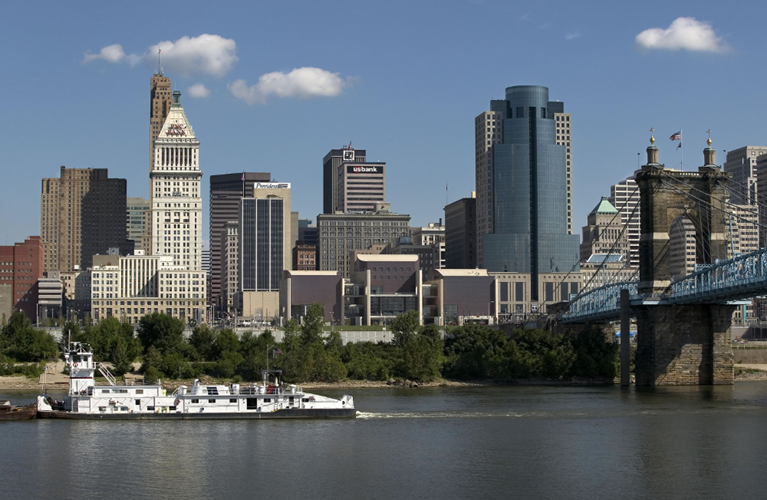 Across the U.S. increasing numbers of homes have installed solar PV systems. These homeowners have been enjoying low energy bills along with the personal satisfaction of significantly improving their impact on the environment. But the decision is not always an easy one, and for some the process may be intimidating. Recognizing this, local and state governments frequently establish programs to reduce the complexity, make access to information much more simple, and provide for lower cost installations. These Solarize programs are designed to meet each particular community's needs. YellowLite is proud to have been selected as a partner for the Solarize Cincinnati program.
The Background
The City of Cincinnati and the Greater Cincinnati Energy Alliance (GCEA) observed that there were plenty of untapped opportunities for local residents to invest in a roof mounted solar PV system. The mayor, John Cranley, saw the benefits of finding a way to help more homeowners invest. "The more solar our city has, the less demand for non-renewable energy there is. That helps to lower energy costs for residential, commercial and government buildings," said the mayor. Following past local programs, Solarize Cincinnati was created to reduce the unease for some residents and to offer added incentives. The goal is to make the process as worry free as possible from investigation, to decision making, to enjoying the benefits of going solar.
The basic goals are straightforward:
Environment Ohio wants Cincinnati to get 10 percent of its energy from solar by 2030.
Cincinnati has a goal of doubling its energy from solar (on government buildings) every year from now until 2020.
Green Umbrella would like 1 in 5 rooftops in Cincinnati to have solar by 2028 (including residences, businesses and government buildings).
The Program
Solarize Cincinnati self-describes as a community-based solar program designed to inform residents about the benefits of solar energy and to offer support to those interested in solar installation. We think the support effort is most important, and YellowLite has over 5 years of experience in Ohio mastering customer support throughout the lifetime of their choice. Having additional resources from the collaborative just makes it all the better for any homeowner.
Through the program, homeowner assistance begins with free solar assessments. Working with the Ohio-Kentucky-Indiana Regional Council of Governments (OKI), the program offers streamlined evaluation for environmental and economic benefits for each potential location.
Best pricing is offered because of the net effect of groups of homeowners deciding and purchasing in a short period of time.
Special incentives are offered in addition to the available federal Investment Tax Credit (ITC). The first 50 homeowners within the Cincinnati city limits may benefit from up to $1,500 in additional credits.
YellowLite continues to provide our recognized attention to service and detail to each homeowner and each site as if you are the only Cincinnati customer. We offer additional service that complements the program's free assessments and streamlined processing.
Additional Information – Why Now is a Good Time
The Solarize Cincinnati program acknowledges that many general factors justify the plan to improve local distributed solar energy generation. Some examples include the following:
73 percent drop in price for solar installs in the past 10 years.
Two times as many jobs were created in the solar industry in 2014 as were created in gas and oil extraction.
20 times faster growth in the solar industry than in the rest of the economy.
One-third of new energy generation now comes from solar.
One new solar array is installed every three minutes in the U.S.
At YellowLite, we offer some additional and more personal information for you to decide whether solar is right for you, and if now is the time.
Here is a series on factors to consider in timing your investment. Part 1 and Part 2 are intended to summarize information to help you in your decision.
We offer more thoughts on ways you save with solar power as well.
If you are curious to look under the covers, here are posts that shed light on numbers and panel ratings.
And if you are simply fascinated with the technology, we welcome you to a number of posts that provide well researched and informative reading. Our goal is to be more than just your installer, but also your partner in long term satisfaction. To do this, we must stay current with all facets of the industry.
Record Efficiency for Black Si Cells
The Emerging World of Thin Film Cells
Interested in learning more about YellowLite's renewable energy solutions? Reach out to us today to learn more.