Columbus, Ohio resident Sarah Hazzard is ecstatic about her 2.8 kW rooftop solar energy system. Hazzard lives in an environmentally progressive portion of Columbus where many of her neighbors have also gone solar.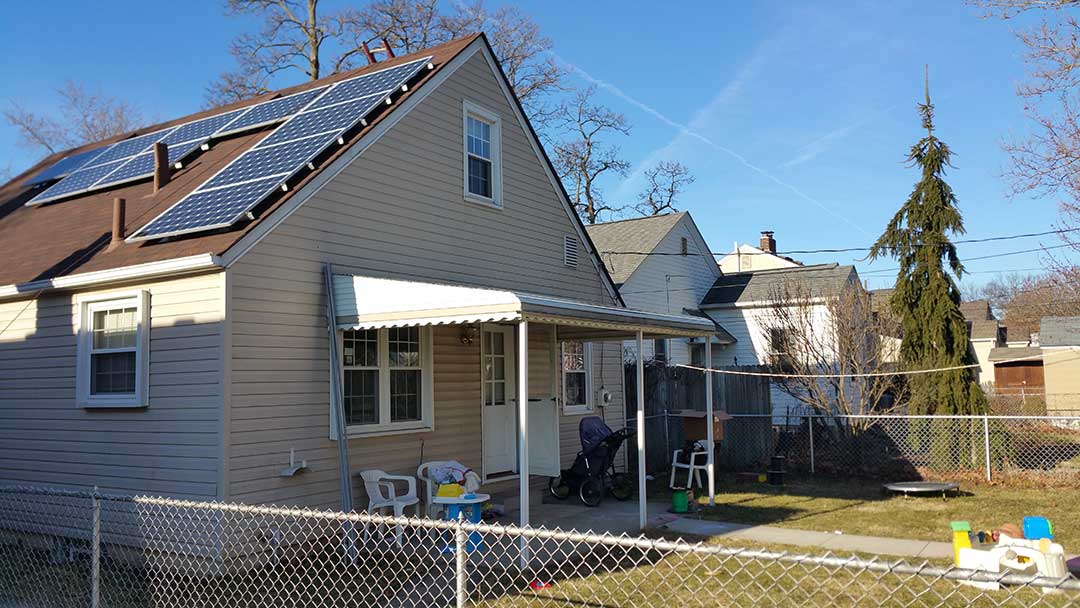 "There are a couple of reasons we went solar. We are doing our best to live an environmentally friendly life and going solar is one of the best options to do that," said Hazzard. "There is a lot of resistance to green energy in Ohio in general. Going solar was not only going to offset our carbon footprint, it was also going to be an example for our neighbors and our community."   
Hazzard searched the area looking for a solar installation company. She spoke to several different companies and decided to go with YellowLite. "It took us more than a year to come to the decision. There were two things that drew me to YellowLite. The first was that YellowLite had the best bottom line dollar value for our system size. Secondly, we just wanted someone who had been around for awhile and would be available if we had any problems in the future."
Hazzard's 2.8 kW solar power system is powered by 10 SolarWorld Sunmodeule 275 watt mono crystalline panels. She has one SMA Sunnyboy 3kW TL 240 inverter. Her panel efficiency is 17% while her inverter is 96.7% efficiency. Her solar energy system generates around 3,700 kWh of electricity per year. This is enough power to offset the burning of 1.8 tons of coal per year. At $0.13 a kWh that means she is saving around $480 a year off her electricity bills.
"Our payback time is probably longer than other people's would be since our system is relatively small. But we think it is a great investment in the house we live in."
The equity that has been added to the Hazzard household is approximately $8,700. It should be noted that the added equity value to your property is based on a rate of $3.11 a watt from the latest research but it is always a good idea to contact your realtor and get an appraisal.
Hazzard is environmentally conscious and is happy to hear that she is offsetting 1.8 tons of coal from being burned. "The driving force behind our purchase was the environmental reason. Climate change is a huge concern so there are only a few things we can do to contribute to a healthier society."
To continue her environmental leanings, Hazzard has expressed interest in purchasing more panels for her solar array at some point in the future. It should be noted that her system was designed with future expansion in mind, so installing more panels will not be an issue.   
As far as her ultimate experience with YellowLite? Hazzard is enthusiastic and has even recommended several of her neighbors to go solar, garnering the customer referral bonus for her efforts. "Everyone at YellowLite seemed very well educated and it was important to us to work with like-minded people," said Hazzard. "It was a great experience for me. Since we had such a positive experience we love to refer people to YellowLite!"