Berea, Ohio resident John Wolter is ecstatic about his  5.75 kW rooftop solar energy system. Wolter is a technologist who wanted his solar energy system to reduce his carbon footprint as well as to offset as much of his electric bill as possible.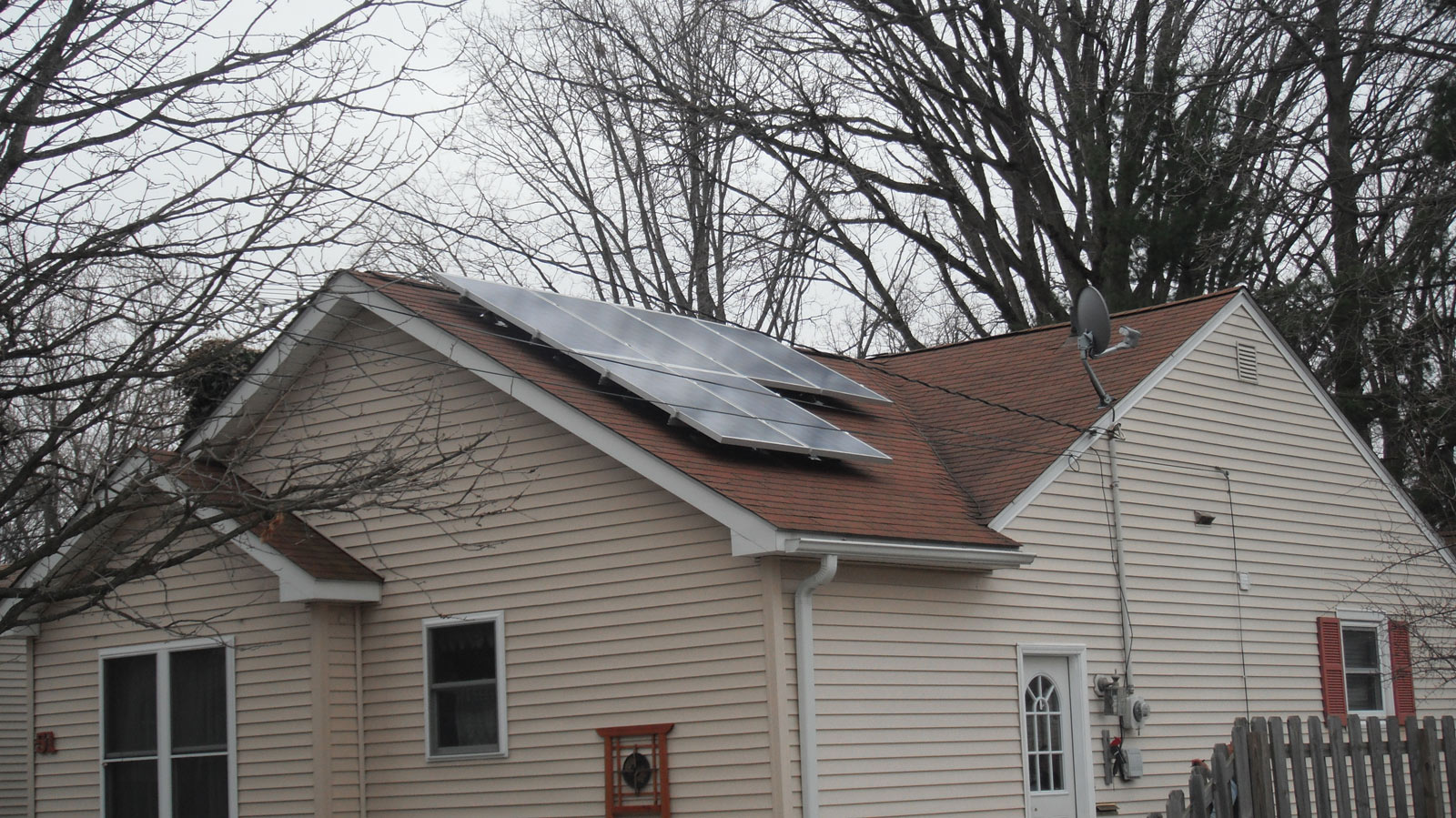 "I've always been a green geek," said Wolter. "I was raised on nature walks and I am also a technologist. I'm always going to be interested in the technology that could help our planet."  
Wolter's journey to go solar started with his career. He is an engineer who works on gas turbine engines for airplanes so he was familiar with the high-end technology that solar is based on. "I'm a researcher. I work on engine systems at NASA. For my job I perform a lot of experiments on wind tunnels. It's really a fantastic job."  
After his initial interest was piqued, Wolter went online to seek out groups of people who were interested in solar in order to negotiate a better price. He did eventually find a group of people and signed up for a type of cooperative. "We got a presentation and yet we still wanted a comparison. Cody [his sales consultant] came out and gave a quote and I decided to go with YellowLite."
Mr. Wolter's 5.75 kW solar power system is powered by 25 Mage Powertec Plus 230 watt polycrystalline panels. Attached to each of his panels is an Enphase microinverter, 25 in total. His panel efficiency is 16% while his microinverters are 97% efficient. His solar energy system generates around 7,000 kWh of electricity per year. This is enough power to offset the burning of three-and-a-half tons of coal per year. At $0.12 a kWh that means he is saving around $850 a year off his electricity bills.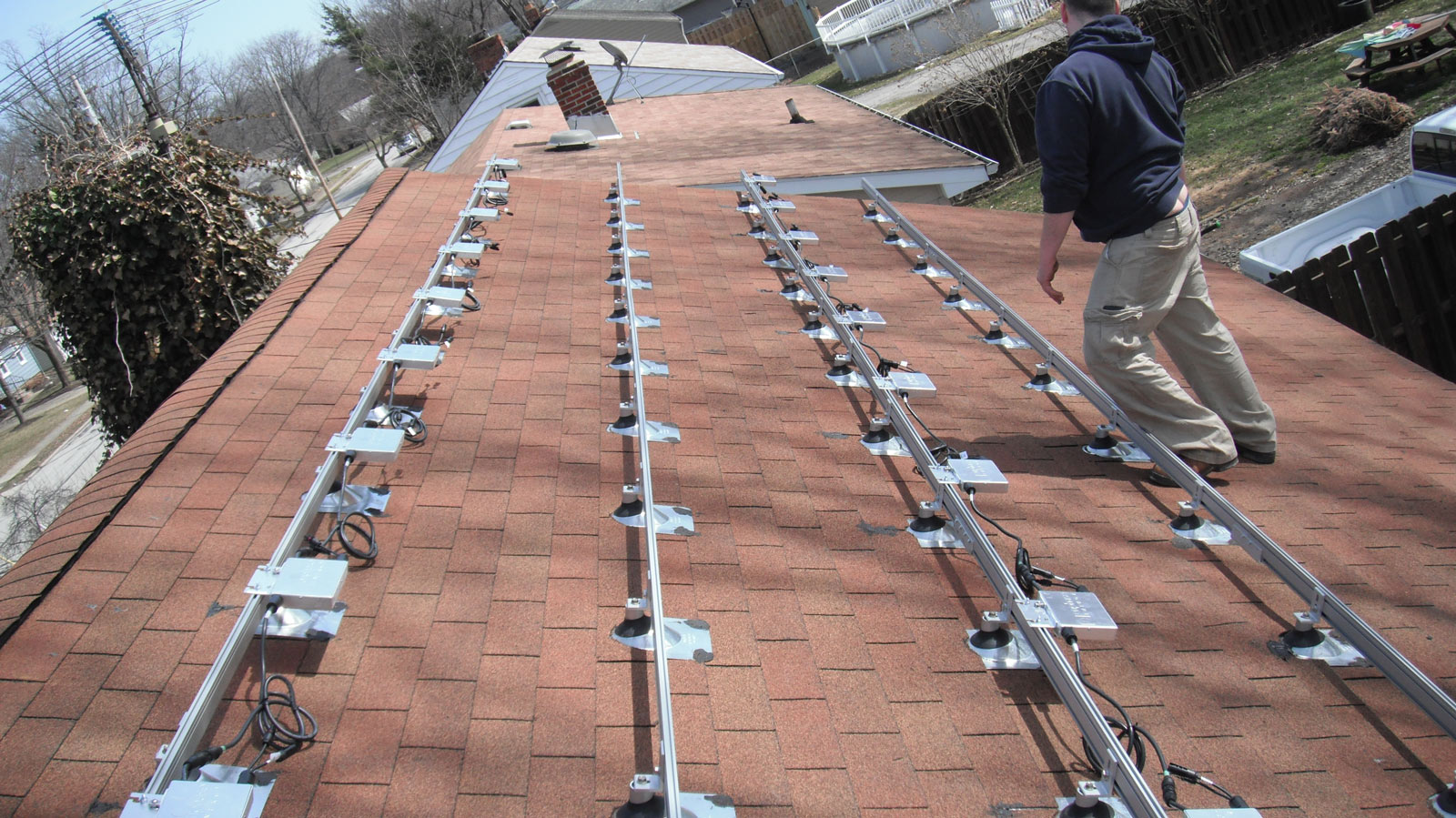 "My electricity bill during that initial year I was watching the numbers very carefully. I estimate I got about 46% of my electricity from solar. At the time we had an electric hot tub that consumed a lot of electricity so we haven't run it in a few years so we are doing even better today."
The system was installed and finalized in January of 2011. Wolter is one of the oldest clients at YellowLite. In fact, he was the 8th installation that YellowLite ever performed! "I've a total of twenty-five panels. There's nineteen on my south-facing back roof and I've got a hip roof with six panels on it."
The equity that has been added to Wolter's property is approximately $17,500. It should be noted that the added equity value to your property is based on a rate of $3.11 a watt from the latest research but it is always a good idea to contact your realtor and get an appraisal.
Wolter is gratified to hear that he is offsetting 3-and-a-half tons of coal from being burned. Even better is knowing that he is paying back his investment and has added value to his house. When asked what his total experience was in choosing YellowLite to be his solar panel installation company for his Berea, Ohio home, he was enthusiastic about his recommendation.
"Working with YellowLite was really nice. I worked with Cody and Ali. Any issues that came up, they cook care of promptly. Both were very professional. I just stood back and watched. I've also referred others to YellowLite and put in the good word about solar whenever I can."