In summer '23, six million FirstEnergy customers and their pocketbooks will feel the effects of a massive increase in electricity prices. If you're one of those customers, you may have questions about how this happened and what you can do to lower your costs. 
At YellowLite, we're here to help. 
What's happening?
FirstEnergy, the utility company for more than 6 million residences and the only option for Cleveland residents, will raise its electric prices this summer. The average residential customer with a monthly bill of about $120 can expect an increase of about $180/month. 
Why is my bill going to go up? 
Two reasons: 
FirstEnergy's costs skyrocketed
FirstEnergy has twice had to purchase electricity at auction rates much higher than in the past. They are currently offering electricity at $53/ MwH. 
In October 2022, they paid $122.30 per MwH for the electricity they will resell between June 1, 2023- May 31, 2024. When they made their next energy purchase in mid-January, their cost was nearly double their current rate at $97.70/MwH. 
Inflation of energy costs has increased due to rising natural gas prices, global instability due to the war in Ukraine, and weather.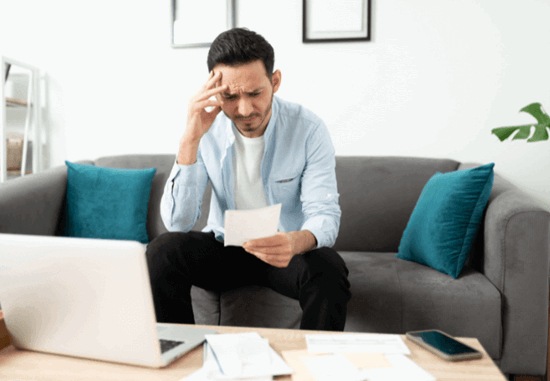 Ohio's energy market lacks flexibility for homeowners
First, you should understand the difference between a utility company and a supplier. The utility company delivers energy to your home that they have purchased from suppliers, and you receive a bill from the utility company for that energy. 
FirstEnergy is a utility company. They purchase energy from a variety of different sources, in this particular case from an energy auction. 
You can't pick your utility company as an Ohioan, but you can choose your supplier. 
If your utility company's costs go up, so do yours. As a FirstEnergy customer, your increased rates will reflect their new costs. 
Where is this happening, and who will be affected?
If you're a FirstEnergy customer, you will be affected by this rate change. FirstEnergy serves ten distribution companies across the states of OH, WV, PA, MD, and NJ. 
When will these increased rates start to show up on my bill?
The new rates will kick in starting June 2023. There will be one more auction in March that will finalize prices. 
What can I do to lower my energy bills?
If you're not already considering a switch to solar, it's time. 
The volatility of energy prices is nothing new, and FirstEnergy needs to make a profit, so it's understandable that they are raising their prices. But that doesn't help you balance your monthly budget. 
Let's take a look at how solar offers a reliable cost-saving opportunity.
The facts on Solar:
Inflation was a key driving force behind a 2-3* price increase in electricity supply to FirstEnergy
The U.S. government's response to inflation in 2022 was to extend a 30% tax credit on solar panels for homeowners. (internal link to IRA blog)
The federal government throwing its weight behind a growing industry is a sign of a bright future for solar
Residential solar has been growing by leaps and bounds, including a 60% reduction in solar panel costs over the last decade to today's median pre-rebate price of about $20,000 per installation nationwide. 
Net metering allows Ohio solar owners to produce electricity and receive credits for any excess they send back to the grid.
What's next?
We think a situation where a utility company must buy at double and triple their usual rates and pass those costs on to customers should throw up red flags to you. We believe you should look into other options. 
If you'd like to stick with your energy provider, we understand. We're sure they will appreciate your loyalty (and increased monthly payments)!
But sticking with the utility company will cost you an increasing amount of money in the long run, and there's no way to make that money back.
In the meantime, solar panel costs continue to decrease and offer opportunities to earn residual income to offset upfront costs. 
Want to talk? 
We typically start installing systems in the springtime in the Ohio area, but it's never too early to call in for a consultation. Our team of pro solar experts would be happy to get the conversation started now. In the meantime, you can check out this blog (best place to install solar) if you'd like to start scouting out a location for panels on your property. 
Contact our sales team to learn how to save money on electricity bills today!