Southfield, Michigan Man Delighted To Have Gone Solar
Dan Szwarc of Southfield, Michigan installed his 7.7 kW array in December of 2015 through YellowLite. He received quotes from nearly ten different solar installation companies which ranged in price from $3 to $5.50 a watt. He chose YellowLite due to competitive pricing as well as superior customer service before he installed his solar panels.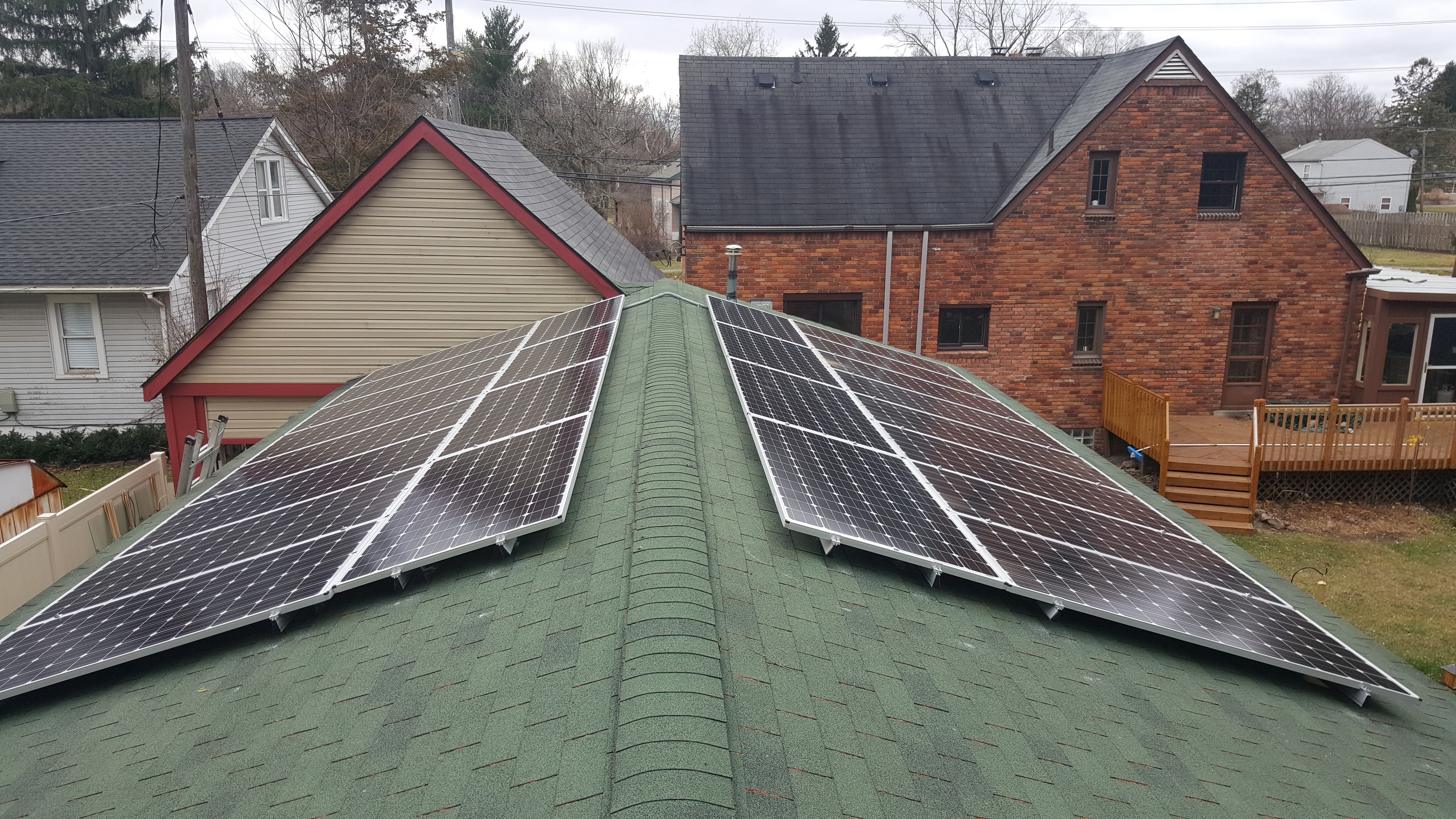 The solar panel system consists of 24 SolarWorld 320 watt monocrystalline panels. The panels are 16% efficient with a 10-year product warranty and a 25-year performance warranty. Attached to the back of each panel are 24 accompanying Solar Edge P400 power optimizers. Power optimizers replace the traditional solar junction box and increase energy output from the panels to the inverter. The best solar panels need a quality inverter and Szwarc had a Solar Edge SE7600A single-phase string inverter installed.
The system is scheduled to produce over 10,000 kWh of electricity per year, offsetting at least 90% of the total electricity bill. "I actually have a Northeast facing and a Southeast facing roof, so I'm not in a perfect south-facing trajectory, but the system is working really well," said Szwarc. "I've also cut a lot of energy use from my house and tried to make it as efficient as possible. I would estimate that we've cut our energy usage by 20-25% before we installed the panels."
The Szwarc solar panel system has a powerful environmental impact. Over the course of a year, the system will offset five tons of coal. Over the 25 year warranty, the system will offset 125 tons of coal.
"Economics is what really sold me. After 7-8 years I expect the system to have paid for itself."
The added equity value to a property is based on a rate of $3.11 a watt from the latest research from the NREL. The 7.7 kW would therefore be worth approximately $23,900,  but it is always a good idea to contact your realtor to get the most accurate estimate.
One area of concern for Mr. Szwarc is the uncertainty of the legislative future of solar in the state of Michigan. Michigan Senate Bills 437 and 438 are complex and deal with issues like electric provider choice and access to renewable energy. Solar panels in Michigan are gaining traction in the volume of installation, but the industry is set to face adversity. "Michigan policy is anti-solar. Net metering is in jeopardy and utilities are busy fighting against the RPS, " said Szwarc. "I'm prepared to send angry letters to our legislature because I can't honestly say if the laws they're proposing will have a positive impact."
Szwarc is not done installing solar. He insists he is purchasing an electric vehicle sometime in the next three years. We have determined that it takes around a 3 kW array to supply the electricity for a vehicle for one full year. Combining an electric vehicle with solar is a winning combination because there is a full environmental offset on pollution and eliminates all gasoline purchases.
One of the problems Szwarc has with his panels is keeping the squirrels off his roof. He is looking to install a squirrel guard screen so the critters don't get underneath. And yes, YellowLite does install squirrel guard upon customer request. So no matter if you choose to go with the best solar panels, the most efficient solar panels, solar panels for sale, or simply cheap solar panels, solar panels for your home are a great deal.