This has been a banner year for the solar industry in the United States of America. Some highlights include:
Passed 1 million total installations in May. Reached more than 35.8 GW of installed solar as of end of Q3, enough to power 6.5 million homes. Prices dropped even further to $3.57 per watt. Over 209,000 Americans are employed in solar.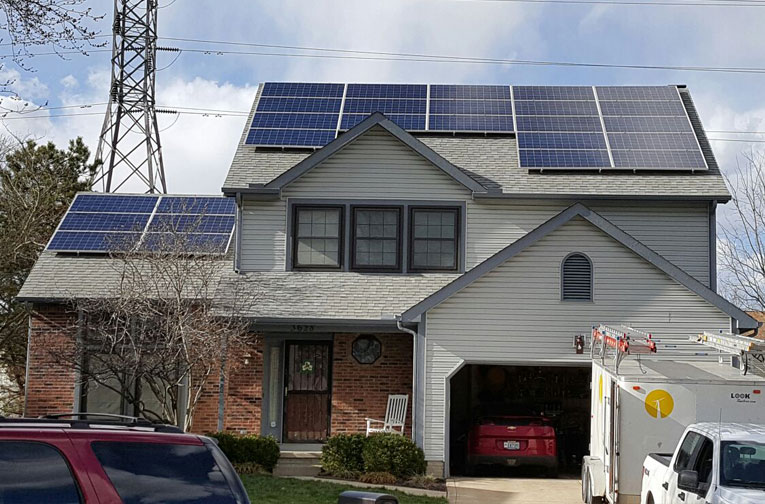 Predictions for the Future
We are prognosticating that President-Elect Trump will support the solar industry because of the total number of jobs at stake, the economic growth of a promising sector, as well as energy independence. We think that American solar panels manufacturers will start to make a comeback and factories will start to pop up with more capital investment. Finally, we think that the market for residential solar will explode over the next year, especially in the Southeastern states.
Ohio Solar
This was a tough year for solar in Ohio. Approximately 360 installations took place in the state as a whole. The SREC market cratered as SRECs are now only worth $8 each, an all-time low. But the news was not all bad. Governor Kasich vetoed HB 554 which means that the state RPS will go back into effect starting in January, 2017.
Predictions for Ohio Solar
We think the market will more than double in 2017. This will mostly be due to utility solar being installed in the Northwest of the state around Toledo and the residential market increasing as people become more comfortable and familiar with solar. We also think that by the end of the year the market for SRECs will bounce back. It is the opinion of the author that they should be $25+ within a year.
YellowLite
We had our biggest year yet here at YellowLite. We grew our territory, established a new office, and expanded our staff. We have big changes in store for the new year and are looking at having an even bigger and better year in 2017. Here are some of the news stories written about YellowLite this year:
We were part of the Green Energy Ohio tour as written up in the Akron Beacon Journal.
We started our solar informational talks. The first was in Hudson, Ohio and written up in the Hudson Hub-Times.
We were selected to be exclusive installer for the OHSUN Cuyahoga County Co-Op. Read about it in the Cleveland Plain Dealer.
We continued our solar informational talks. Here we are written up in the Lakewood Observer.
We were in the Statehouse testifying before the senate in opposition to SB 320. Here we are written up in the Cleveland Plain Dealer.
Mostly, we would like to thank you, our YellowLite clients for our growth. We consider you part of our YellowLite family and look forward to hearing from every last one of you in the new year!
Solar is essential. Solar is a solution. YellowLite solar, harvesting clean energy.