By: Micahel M, Blogger, Yellowlite, Inc.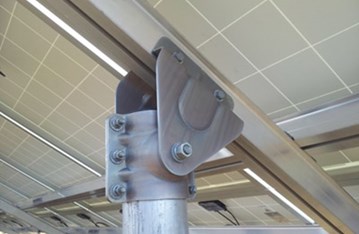 As the cost for solar panels continues to drop there is growing concern that some solar panel manufacturers might be cutting corners to compete in the market with inferior products.  In fact, recent audits of 50 Chinese solar panel manufacturers found defect rates of up to 22 percent. In Europe, 80 percent of over 30,000 solar installations tested have been found to be underperforming and tests performed at 6 solar panel manufacturers in Spain found malfunctioning panel rates as high as 34 percent. One of the largest U.S. manufacturers recently had to budget over $271 million to replace defective panels it had installed.  Is it any wonder that there is still a lot of doubt in the minds of consumers who are thinking about having solar installed?
The Solar Panel Standard
The majority of solar panels in today`s market come with a tiered 20-25 year warranty (also known as a performance guarantee). In most cases this means a guaranteed electrical production of 90 percent through year 10 and stepping down to 80 percent for the remaining 10-15 years.  Additionally, most panels come with a product warranty that protects consumers against defective panel parts for only the first 5-10 years of operation. 
Going Above and Beyond
At Yellowlite, Ohio's premier solar installer, we've combined our superior 10 year installation guarantees with the highest quality solar panels, manufactured by Sunpower, Mage Solar USA, SolarWorld and Canadian Solar. These partnerships have enabled Yellowlite to rise above and beyond the competition's standards to offer the best in product and performance warrantees and take the doubt out of going solar.
SunPower, an American solar company and producer of the world's most efficient and most powerful solar panels, has recently updated their warranty and now guarantees 95% of rated power for the first 5 years, declining by no more than 0.4% per year the following 20 years.  This means SunPower guarantees 87% of rated power output at 25 years – for a Guaranteed lifetime output that is 9.1 percent higher than the industry average and by far the best performance warranty on the market.  Separating themselves even further from the pack Sunpower has increased their product warranty to an unbelievable industry leading 25 years.  With over 7 million panels installed, less than 180 have not met Sunpower's performance standards, so if you're looking for Peace of Mind it doesn't get any more peaceful than Sunpower.
Mage Solar USA offers their Powertec Plus modules with an outstanding 10 year product warranty and a 30 year performance guarantee of at least 80 percent. Mage Solar's highly acclaimed modules are UL listed to meet stringent US and International standards. In addition to their above industry standard of 80 percent Power Guarantee for 30 years Mage Solar also offers a 12 year, 90 percent Guarantee.  In regards to efficiency, Mage Solar panels don't even make the cut unless they test out to produce a minimum of 5 percent above their rated value.
Canadian Solar, founded in 2001 in Ontario, Canada has grown to become one of the world's largest and foremost solar power companies. They offer a 10 year product warranty and a 25 year Performance guarantee.
SolarWorld has been the largest U.S. solar manufacturer for the past 35 years. They use only the highest-quality components and materials from reputable and proven American suppliers thereby helping to provide American jobs by the thousands.  The have a 10 year product warranty and a 25 year linear performance guarantee that states that the panel will not be reduce by more than .7 percent per year through the 25 year term.

Of course, any warranty is only as good as the company backing it. YellowLite has chosen to work with SunPower, Mage Solar USA, Canadian Solar and SolarWorld because they are all Tier 1 solar manufacturers that offer only the best in quality and all have massive international operations with thousands of installations on every continent. Their proven attention to quality and their long term financial track record of stability ensures that they will be there to honor their warranties to you for many, many years to come. 
So if you plan on buying the best solar panels, cheap solar panels, the most efficient solar panels, even sunpower solar panels for your home solar system, know that solar panels cost less than ever. Solar panels in Ohio, solar panels Columbus Ohio, solar panels Cincinnati Ohio, even solar panels Ontario, even solar panels for your home, your solar panel roof is ready to be installed. Check out our solar panel calculator, even if you want to purchase cheap solar panels in Ohio. YellowLite solar a solar installation company in Ohio as a solar installer Ohio.
Give us a call at YellowLite, 216-333-1364 and we'll be happy to help you determine which of our partner's superior products will work best for your particular situation.