This is a question that commonly comes up among our customers. Solar is a global industry. As such, most of the main panel brands are going to have extensive manufacturing being performed in China and other overseas locales. China is a major manufacturing center in the world, producing a large volume of products including electronics, clothes, and even solar panels. YellowLite is an American company headquartered in Ohio, and like a lot of other American companies, we support the growth of the American economy as much as anyone. Still, it is difficult to say that you should only purchase American-made panels.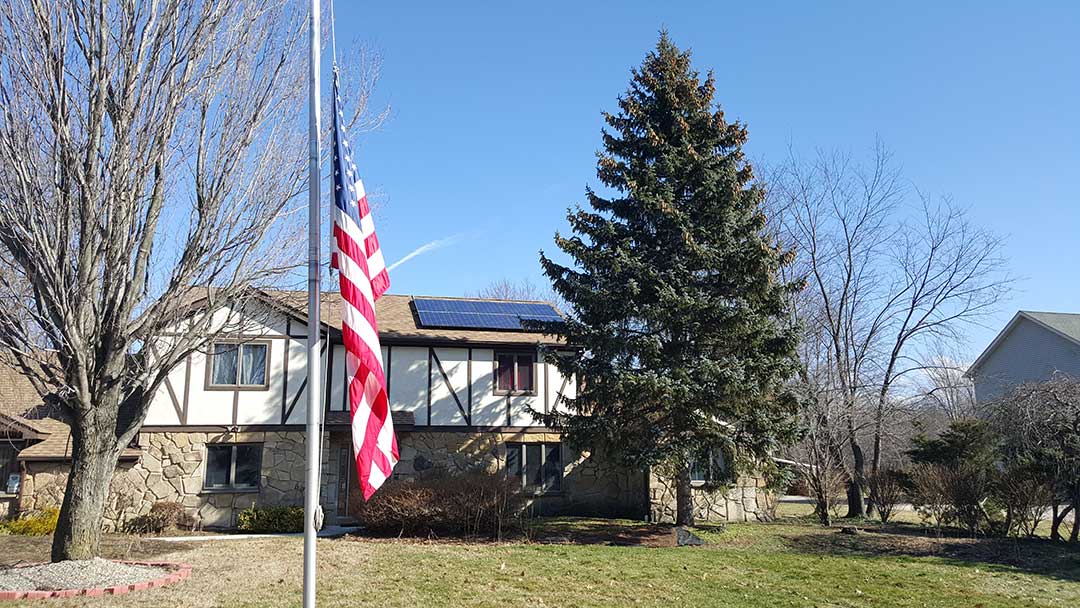 Installing solar on your home or business will create jobs for your local community, above and beyond whether the panels you purchase are solely produced in America. Solar is growing and evolving as an industry and the installation and monitoring of your system will entirely be performed by American workers. The internal supply chain and distribution will be staffed and administered by American workers. The energy that is produced will allow America to achieve a greater independence from foreign energy sources.
There is also the misconception of global corporations to consider and how they work and operate, in whether to simply only buy American. Supply chains run across borders. Very few Fortune 500 companies only operate in just one country. All of them have offices, manufacturing plants, and distribution centers in a wide variety of countries, including companies that are headquartered in America. Some companies manufacture and produce their products in America but are headquartered in China or other foreign countries. What is the distinction that you should make as to whether or not they are American enough?
We can tell you that our main panel brands are sold in "good," "better," and "best" designations in the form of Canadian Solar, SolarWorld, and Sunpower. Canadian Solar is headquartered in Canada, has manufacturing plants in Canada, but also in China. SolarWorld is headquartered in Germany but has major manufacturing centers in the United States, and in fact has been manufacturing solar panels in the USA since 1977. Sunpower is headquartered in San Jose, California, manufactures panels in plants in the USA, but also in the Philippines.
In research for this article, it was found that several American brands went out of business in 2012 in the wake of global changes. Since 2009, costs for a solar installation in Ohio have been cut in half. The biggest catalyst for this drop was the influence of Chinese solar imports. As the demand for solar increased in the states, many Chinese manufacturers were established to compete for a piece of the industry. As prices to purchase Chinese solar panels fell below the cost to produce the panels in the states, US solar manufacturers were faced with an ultimatum: cut costs or close for business.
The primary result of the Chinese competition in the solar market was a more efficient module manufacturing process. Second, in May of 2012, the US government stepped in to level the playing field by passing a tariff on all Chinese solar imports. Since the tariff, there has not been much fluctuation in prices for solar and many larger US companies came out of the era in a strong position.
However, some smaller US manufacturers were left in the dust. For example, Helios, a Milwaukee-based solar panel manufacturer, went bankrupt in 2013 and laid off their employees. They were not alone.  "In Texas, panel manufacturer 1SolTech received a temporary restraining order and lawsuit from Texas attorney general Greg Abbott for violating the Deceptive Trade Practices-Consumer Protection Act (DPTA)." 1SolTech is alleged to have passed nearly $2 million worth of solar panels onto government projects and used a 'Made In The USA' slogan on their foreign-made panels. 1SolTech eventually folded as well.
The bigger issue during that time was that smaller US-based companies just weren't big enough to compete and reach scale fast enough to survive an economic bludgeoning through the intense overseas competition. In short, consumer demand did not grow fast enough to allow US companies to sell enough product and develop along with the market.
So the issue of where solar panels are manufactured is a tricky subject to maneuver. In short, there are very few solar panel brands that are just manufactured solely in the United States. First Solar is an American solar panel brand that is headquartered in Tempe, Arizona and has one of the biggest manufacturing plants in Perrysburg, Ohio. Yet they also manufacture panels in Malaysia.
One US manufacturer that YellowLite uses for installations is Suniva. Suniva is an Atlanta-based manufacturer that makes a higher efficiency panel. They state on their website that they source over 80% of their manufacturing components in America. This is probably the closest company that exists to an all-American made panel manufacturer.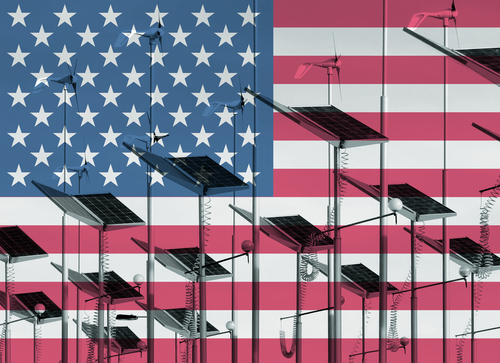 If a customer chooses to go with panels that have more of an American manufacturing focus, we would recommend SolarWorld, Sunpower, and Suniva.
The larger issue of where solar panels are manufactured would have to be whether going solar in and of itself is a positive benefit to American job growth and energy policy. The solar industry will continue to grow while the panel brand makers will start to consolidate the market. A bulk of the industry will be controlled by fewer companies who will have multi-national supply chains, so parts and components will be produced around the world. This is neither a good or a bad thing, it is just a fact of reality we have to accept. However, there are many positives worth celebrating when we talk about the solar industry. Over a million installations have already taken place, helping to a create cleaner, more diverse energy portfolio as well as the beginning of a thriving industry for more than 200,000 American workers. That is what should be celebrated.