According to a report published in January 2015 by the Lawrence Berkeley National Laboratory called "Selling Into The Sun," there is a premium for solar homes that go to market equivalent to $4.21 per watt in the state of California and $3.11 per watt for states outside of California.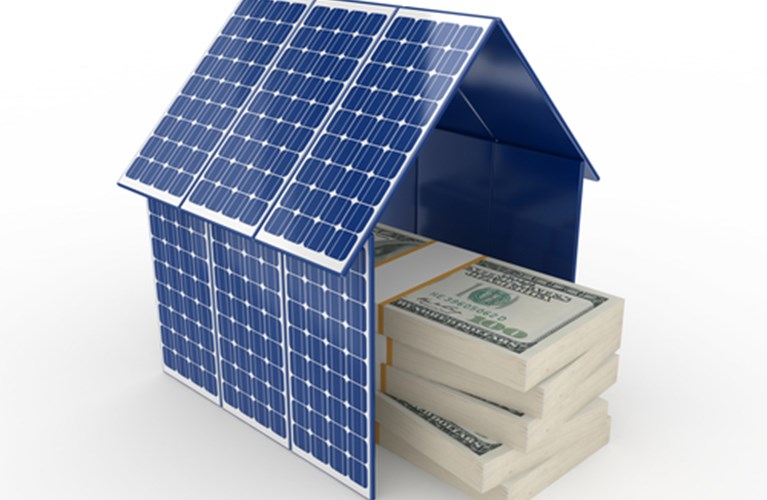 So we know that solar is a good investment for your house. The average solar installation is around 7 kW and costs $21,000 before the 30% Federal Tax Credit and around $15,000 after the credit is applied. There is a 9-10 year payback period in Ohio and the panels will last upwards of 40 years or more. Solar is a long-term investment worth the money. Now, you just need a better way of financing it. Attaching solar financing to your mortgage can be a good option.
In December of 2015 and starting in 2016, Fannie Mae announced the creation of a new program that outlines that if a home has an existing solar energy system the system should receive an appraisal to see if it adds value to the property. If you want to add solar to your house, the program can help. This program is called the HomeStyle Energy Program and it offers a different mode of financing for energy efficiency projects including solar. The HomeStyle Energy Program lets homeowners finance their solar energy installation when they purchase a new home or refinance their current home. Other solar loan options require that homeowners take out a separate home equity line of credit, PACE loan, or unsecured loans.
The new program provides homeowners opportunities to finance new energy improvements or pay off debt they used to increase the energy or water efficiency of their homes. Solar energy system installations are eligible under the program guidelines. According to the program, customers have "...the ability to refinance previous debt taken out for energy improvements. For example, homeowners can now take a limited cash-out – up to 15 percent of the home's value – to pay off consumer debt, a home equity loan, or Property Assessed Clean Energy (PACE) lien used to finance energy efficiency improvements."
According to the loan agreement, "a borrower taking out new money for energy improvements under the program must get an energy evaluation prioritizing and recommending the most cost-effective energy improvements." Once this energy evaluation is conducted, the financing can commence.
HomeStyle is different from the PACE program. PACE acts as an assessment tied to the property's tax bill. On the contrary, HomeStyle can be applied to an existing mortgage or when the homeowner plans on refinancing. HomeStyle Energy can be applied to a new project or can take a higher-interest unsecured loan or even a PACE loan and refinance into a lower-cost mortgage rate. The program is designed to lower the interest rate on energy efficiency improvements from previous financial projects.
The limitation in the program is that the, "HomeStyle Energy allows a borrower to use up to 15 percent of the "as completed" appraised value of the property for new energy improvements under either a refinance or a new purchase transaction." This means that if your house is valued at $200,000 you can be eligible to borrow up to $30,000 to finance your solar energy investment. If you go beyond the value of 15% of the appraised value of your house, you will have to seek additional financing. The cost of the program will be included in your mortgage loan amount and repaid over the life of the loan term.
The loan is a long-term mortgage, so the rate of interest is equivalent to regular home loans, which are around 3% if you have good credit. In addition, you still get to take advantage of the 30% federal tax credit when you purchase your solar energy system.
Ask your bank lender about this program. It makes financing solar more affordable for those with limited up-front funds and those who have trouble getting financing. The financing may be the cheapest on the market, in many cases. If you decide to resell your home, the cost of the panels is built in to the cost of the mortgage and transferred over to the new home owner.