Columbus, Ohio resident Beth Eckersley is ecstatic about her  9.7 kW rooftop solar energy system. Eckersley wants her solar energy system to be seen as an aspirational home addition in her environmentally progressive hometown.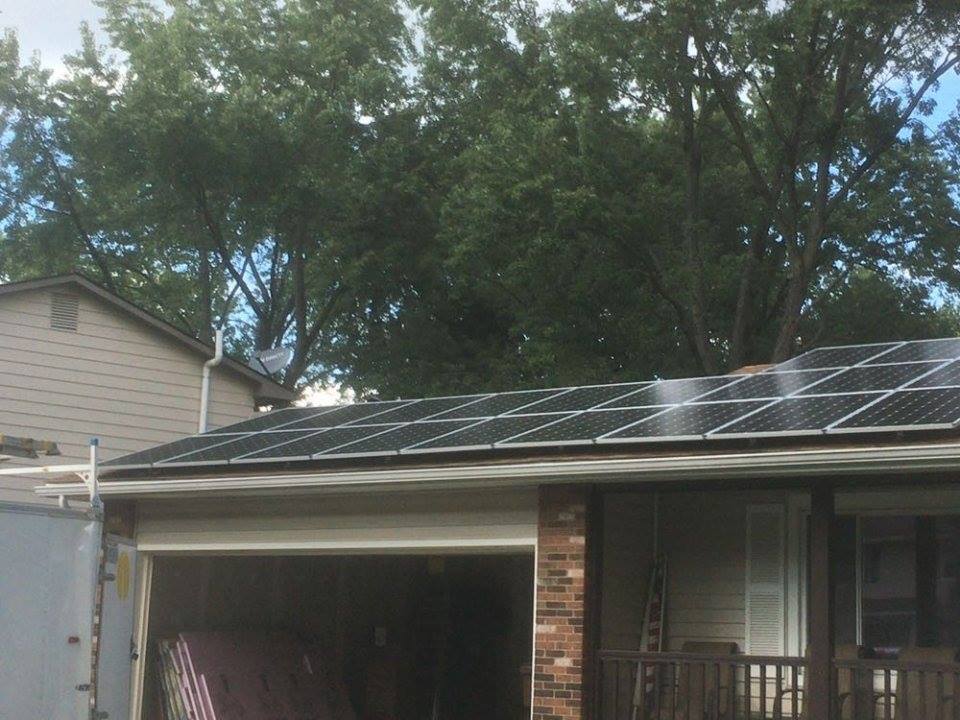 "Our solar array is the first in our neighborhood," said Eckersley. "We're hoping it catches on with the rest of our neighbors. I'm hoping they see our panels when they're walking their dog or taking their kids out to the bus stop in the morning to go to school and see our panels and stop by and say hello and maybe go solar. We want people in our neighborhood to see the benefits of going green."   
The Eckersley's journey to go solar stemmed from a negative experience with her utility company. She was so upset after hanging up the phone with the utility representative that she immediately reached out to YellowLite. "We're members of Angie's List so when we saw the ad in their magazine, we remembered to go back to it and that's when we called YellowLite."
Mrs. Eckersley's 9.7 kW solar power system is powered by SolarWorld Sunmodule 285 watt mono crystalline panels. She has two SolarEdge TL string inverters. Her panel efficiency is 17% while her inverter is 96.7% efficiency. Her solar energy system generates around 12,500 kWh of electricity per year. This is enough power to offset the burning of just over six tons of coal per year. At $0.13 a kWh that means she is saving around $1,650 a year off her electricity bills.
"We're anticipating a payback period around five years. We think we're getting around a 75% offset of our electricity bill." In fact, she was extremely pleased when she opened her first bill and saw a $26 charge. The previous month's bill was $200. The system was installed and finalized in September of 2016.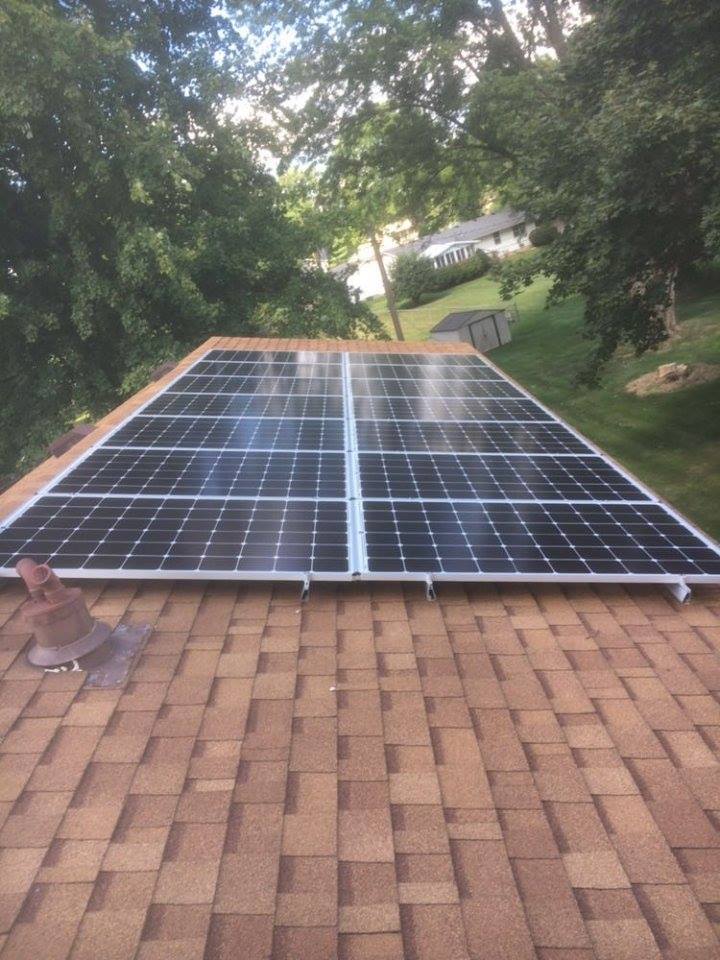 The equity that has been added to the Eckersley household is approximately $30,000. It should be noted that the added equity value to your property is based on a rate of $3.11 a watt from the latest research but it is always a good idea to contact your realtor and get an appraisal.
Eckersley is environmentally conscious and is happy to hear that she is offsetting 6 tons of coal from being burned. She looked into going solar in the past but now was the right time for her. "I've always had an interest in the technology. I looked into solar about 8-10 years ago but the cost was too high. We also wanted to buy American panels by an American company. I'm a veteran so I'm very much in favor of purchasing American whenever I can. We decided to go with SolarWorld as our panel brand because they are manufactured in America."
In the future, Eckersley is expecting to add another six panels to her array. Her main goal is to produce as much power as she possibly can while reducing her reliance on her utility company. It should be noted that her system was designed with future expansion in mind, so installing more panels will not be an issue.   
As far as her ultimate experience with YellowLite? Eckersley is enthusiastic and has even expressed interest in hosting a solar party at her house to show off her system. This would be a way for her to reconnect with her friends, family, and neighbors, as well as garner the customer referral bonus if others decide to go solar. "Everything went quite smoothly. It was relatively low on the hiccup scale. It was just a really positive experience. The people who work for YellowLite are really very thorough. I will be looking forward to them showing up in the spring to expand my system. Fida did an excellent job, Candice handled all of our interconnection paperwork...everyone just did a great job. I'm very happy!"