Adding Solar To Your Homeowners Insurance
Solar power systems save you money and add value to your home. OK. But what about the cost of insuring them? Does your homeowners insurance cover solar panels and what will your bills look like?
There are approximately 125 million homes in the United States. There are now more than one million solar installations in America. In fact, every two and a half minutes a new solar panel system is installed in the United States. However more than 40% of all solar installations are located in California. So most of the insurance companies across the Great Lakes Region, especially in Ohio, have little experience dealing with insuring solar. However, national insurance companies now have standards in place to deal with insuring solar across the country. In the past there were challenges in finding insurance to cover your panels because the industry was so new and nobody knew what to expect. This mostly had to do with the insurer's unfamiliarity with solar technology and a general lack of historical loss data (insurance claims).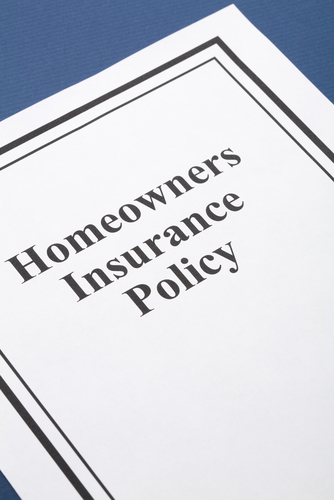 The good news now is that if you're buying solar panels for your home, your standard homeowner's insurance policy is usually adequate to meet the utility's requirements. Solar panels are almost always included in your Home Insurance Dwelling Coverage, though the coverage type and cost may vary. Homeowner's insurance covers something striking your house (example: a bolt of lightning or a tree branch) or any other problem, so it would automatically extend to your panels and cover the bill for repairs up to your established limits. In most cases solar is seen as something akin to building an addition to your house such as a deck or a porch.
So how much does homeowner's insurance cost?
How much is the average homeowners insurance premium? Well, in Ohio, the average premium is around $763  a year as of 2013, ranking Ohio 8th most affordable in the country. Since solar will increase the value of your home, your premium will most likely increase a little. Your homeowners insurance is generally already pretty thorough with high limits so your premium will not increase all that much.
After installation, contact your homeowner's insurance company and have your policy amended. This often has to be done at the time of utility interconnection. You will face an increase on your property insurance of probably less than $10 a month, but protecting your system is critical.
What are you insuring your panels against?
Your solar panels are warranted through the manufacturer for any defects or breakages. Curiously enough, the solar panels themselves do not need any additional insurance. It's the house that the homeowner and her insurance agent is worried about.
You should ask your insurance agent if any issues will affect your policy. The key to these issues initially would be two things: the penetrations made in the roof as the racking mounts have to be secured to the home, and weather related damage such as storms or hail.
Are you covered during the actual installation?
Every roof should be inspected prior to installation. A good solar installer will give a written assessment of the overall age and condition of your roof including taking note of any deterioration. The solar installer will then take every precaution to avoid unnecessary damage during installation. The penetrations in the roof are sealed with weatherproofing materials so there shouldn't be any long-term issue with a leaky roof.
A good solar installer will offer up a 10-year craftsmanship and labor warranty that covers anything that happens to the home solar system and assures the homeowner that any damage that does occur during the installation process will be reimbursed. 
What are the risks?
Solar is pretty durable and the panels are manufactured to be outside for 25-years. What about lightning strikes? Well, solar is not necessarily more lightning prone than the rest of the house. The system was designed with all the components grounded and bonded to the earth as well as to shut down if overloaded.   
Typically, if you are filing a homeowners claim you are mostly doing so for three primary reasons:
Wind and hail
Water damage and freezing
Other property damage (includes vandalism and malicious theft)
The three most common types of damages that occur are not necessarily singling out solar. Solar panels are really not more prone to damage or danger than any other part of the house.
What types of damage to solar panels is generally covered?
 Storm damage - Solar panels are made of, "tempered glass and built to withstand one-inch hail at 50 miles per hour... 'Something that would bounce off the windshield of your car will bounce off your solar panel too.'"
Snow and ice - There is very little concern of snow and ice damage. Solar panels are built to withstand extreme temperatures.
Theft and vandalism - It is hard to believe that someone would be able to steal rooftop solar panels. But vandalism is an issue if someone throws a rock or other object up onto your roof. This depends on the safety of your neighborhood. Ground mount arrays are more at risk of vandalism since they are easier to access.
·         Fire - Panels are unlikely to spark a fire, but they can complicate matters if there is a fire and first responders have to puncture the roof.
Roof Vs. Ground Mount Array
Are all types of solar power systems covered by homeowners insurance? - There could be restrictions in coverage if you have a ground mounted system instead of a solar panel roof installation. Ground mounted solar arrays also have different types of potential hazards than roof systems. The main problem would seem to be one of security and vandalism. Check with your insurance agent to verify your mounting type is protected. 
When you contact your insurance agent have the following information available:
Where the panels are installed - Have your solar installer provide you with a schematic. This is the easiest way to determine where they are located and how the installation went.
How many panels are installed - The panels are the most costly part of your installation and will receive the most scrutiny.
The solar installer company info - Mostly used in case there turns out to be any design or installation problems, the insurance company can contact your solar installer directly. It is important that your installer provides a copy of your system warranty.
In conclusion, your homeowners policy nearly always covers solar panels. Just call your insurance agent and add it to your policy. Your premium will increase a little, but not a lot. After that, there shouldn't be any additional issues. Solar panels for your home are a great investment even if you decide to buy the best solar panels, cheap solar panels, or the most efficient solar panels. Solar panel costs have decreased to the point that if someone asks you how much do solar panels cost, you will be able to say you got a great deal.