Considering the switch to solar?
The final step in your search is determining which installer is best qualified for the job. 
In this blog, we've put together the top seven questions to ask your solar installer before you sign on the dotted line.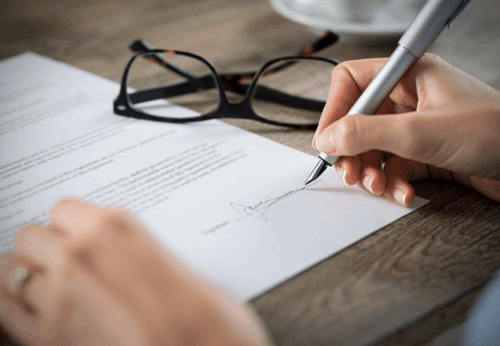 How much will the system cost after incentives and tax credits are factored in?
Installing solar panels could be an excellent long-term investment for your home! 
Your solar installer's quote should include federal, state, and local solar incentives. 
Why? 
While buying solar has never been more affordable, there can still be a high upfront cost to purchase a residential solar system. This initial outlay can be cut down significantly if your installer understands all the rebates and incentives available. 
In addition to these incentives, your installer should discuss net metering and SRECs as additional opportunities to increase your solar return on investment. 
What is the payback period for the system based on my current energy usage and utility rates?
One of the most important considerations for homeowners looking to invest in a solar panel system is the payback period or the time it takes to pay off your system. A typical payback period in the U.S. is 7-10 years, depending on your energy usage and utility rates. 
You can work with your installer to calculate this by doing the following math: 
Start with the system's total cost, subtract federal incentives and state rebates, then divide by the estimated annual net-metered savings. 
This total is your payback period. How does this compare to your expectations? 
What is the warranty for the panels, and what does it cover?
Most panel brands have a manufacturer warranty of 10 years along with a 25-year power performance warranty. The difference is that a manufacturer warranty will protect you from any defect in the panel, whereas the power performance warranty will guarantee that after a certain amount of time, the panels will still be functioning efficiently. 
We use a variety of popular brands at Yellowlite, including LG, Sunpower, Silfab an CanadianPower. We also offer a 10-Year Limited Warranty on solar panel maintenance services on all of our panels. 
What certifications does your solar installation company have?
Your installer should have electrical, construction, plumbing, and HVAC licenses. And they should be able to provide you documentation if you request it. 
For example, at Yellowlite, our engineers are certified with NABCEP, the premier industry standard for professional competency in photovoltaic installation and design. In addition, each of our professional installers is certified with IREC for safety and quality assurance.
Is your company brand exclusive, or do you carry multiple lines?
Some installers are restricted to relationships with one or two manufacturers. The products they use may not be well suited to your project. 
At YellowLite, we believe customers should be able to choose their solar equipment and supplies. That's why we carry a wide range of brands like SunPower, LG, CanadianSolar, and SilFab.
Are there any restrictions or requirements I need to be aware of before signing a contract with you, such as HOA approval or permits from my city or state?
Understanding state or city regulatory requirements or restrictions that could impact your project is critical. Your installer should handle all of this for you. 
Yellowlite provides each of its customers with an overview of any approval processes, permits, inspections, and other steps that might be needed before we start. For instance, if you are part of a homeowners' association (HOA), we will ensure that your installation complies with HOA regulations and verify approvals if needed. 
Additionally, certain states and cities may require permits for the installation, which should also be handled by your installer.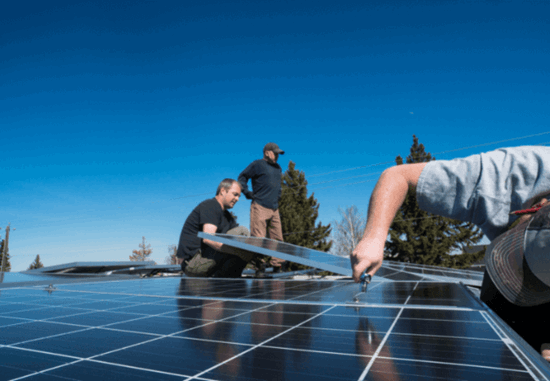 What kind of projects do you specialize in?
You want a company that can show you the goods!
Let's talk about Residential Installation!
Since our start over 13 years ago, Yellow Lite has established a team of passionate pro-solar experts. We're proud to have completed thousands of projects across Ohio and the surrounding area.
At Yellowlite, we specialize in installing residential solar systems of all shapes and sizes to suit any budget. Our systems are installed quickly and professionally, with minimal disruption to your home. 
We have 4.6 stars on Google Reviews and an A+ BBB rating because we do the job right and provide our customers with support from start to finish. 
Get it right with Yellowlite
Choosing a residential solar installer is a big decision, and the installation process can be...a bit of a process. 
We make that process easy by offering a range of solar products from trusted brands and providing customers with detailed information about their purchase, including assistance in obtaining tax credits or incentives and calculating an estimated payback period. Our team is experienced in residential solar installations and comes equipped with certifications from leading industry organizations. We specialize in projects that maximize your return on investment, allowing you to reap the rewards of going solar for years to come. We handle the permitting process for you and follow it up with a clean and easy install from start to finish. 
Contact our sales team today to learn how we can make your clean energy dream a reality!